any of yuz kunts got tattoes?
wat yuz got an how much have yuz spent??
me an pat did a session with the boss
pat got his for nothing, im a bit nicer, ino the work involved...so i gave him 10cents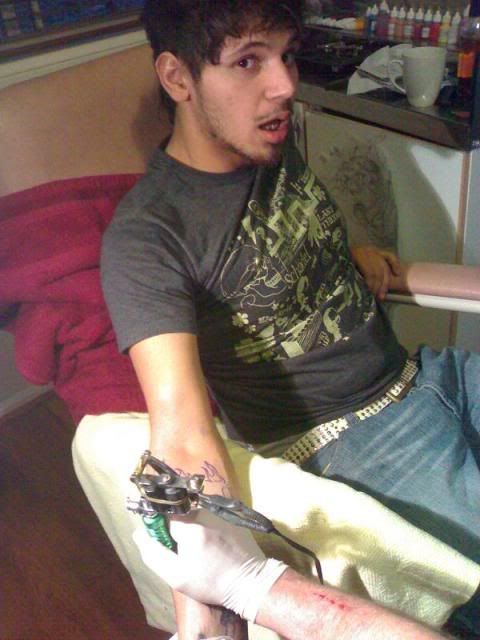 so far so good...
AH!, its turned to shit!!
poor old pat felt a bit legless by the 1st few lines
he made it back tho for the finish
my boss convinced me it dusnt hurt that much on the inside of ur arm
HE LIED!!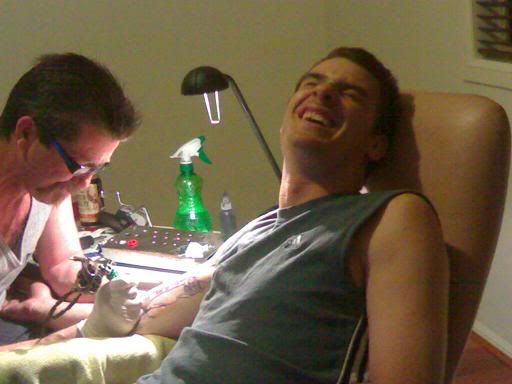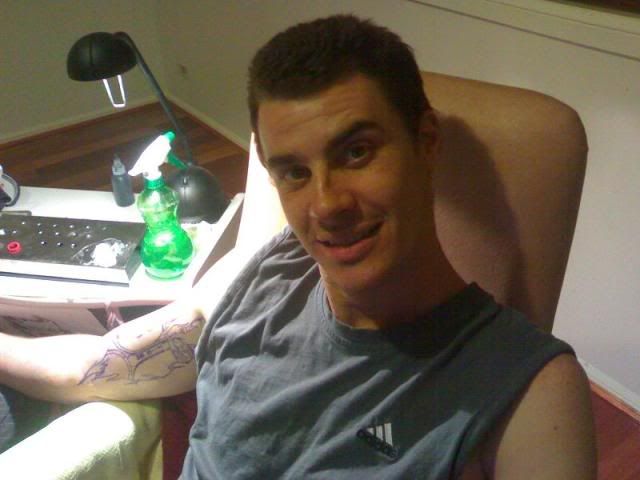 i didnt pass out tho, unlike sum ppl who might of been mentiond a few lines up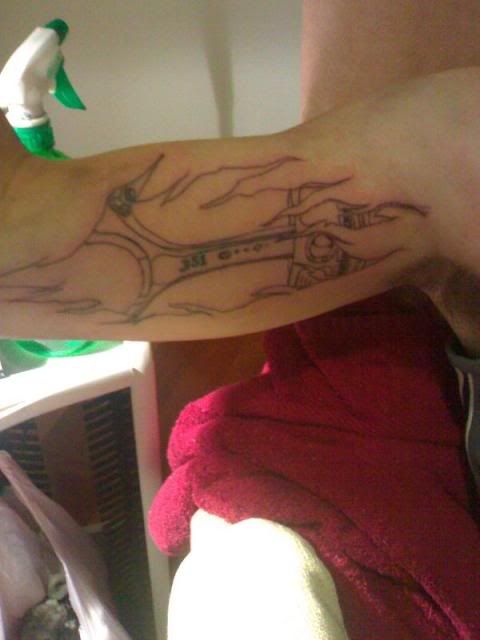 guna go back for shading n color in the not to distant futur,