Ok, so after seeing a few really nice Commodores and Falcons getting around my town with some nice clean stockies on, I've been a little obsessed with them! Haha. Even though I've got a nice set of 17" rims on my EF XR6, I just love the style of stockies for some reason and I wanted to get a set. I also wanted to give myself a little cheap project to keep me interested as I'm not that mechanically minded and don't have the cash right now to do any serious modifications.
Anyway, just made this tread to show off my ride and record my very simple little project which will involve trying out different colours, caps, tyres and maybe even widening of these cheap wheels that seem so popular these days and come up with the best combination for my car.
Probably one of my biggest inspirations would have to be Mr_4.0's beast here
viewtopic.php?f=9&t=18350&p=348769&hilit=15x8+wheels#p348769
This is my pride and joy I've had since I was 17.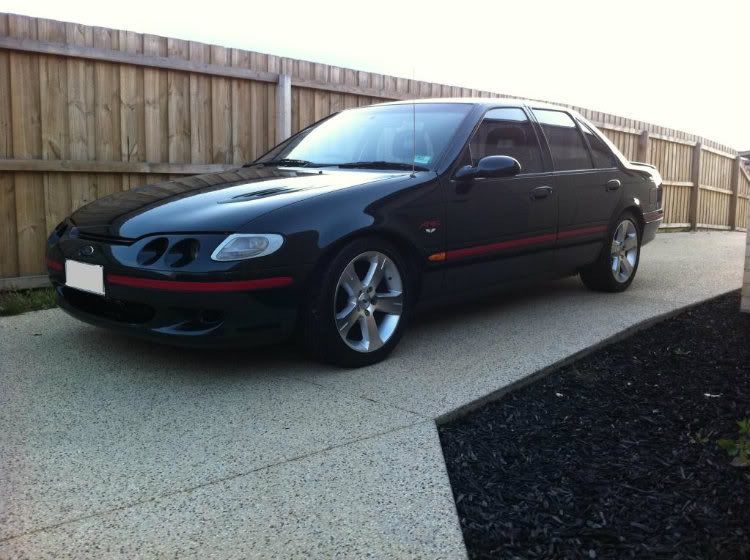 First step – buy some dirty old stockies from the wreckers!