Bethany (Eb Barbie), John (EFFalcon) and I had the honour of presenting the cheque on Thursday 8th November to Jodie Jones (Operations Director Sub-Aute Inpatients) and Dr Chris Baguley Acting Clinical Director Rehabilitation. They thanked us many times and said they'll be in touch once the committee meets in January to discuss how they are going to spend the funds.
The total raised on the day was $12,044.40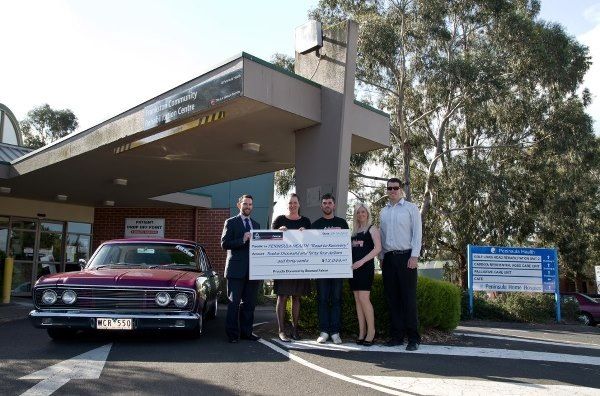 Pictured: Dr Baguley, Jodie Jones , Pete Tant, Bethany Bieleny and John Wilson.
Photo by Australian Auto Kulture (thank you!)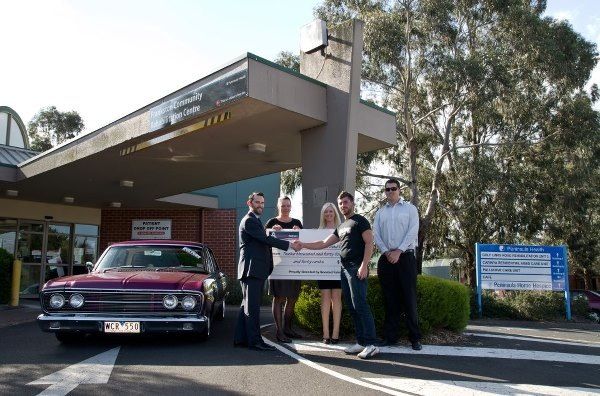 So a big thank you yet again to those who attend and help make such a big difference to Peninsula Health, Staff and Patients.
Planning for 2013 and 2014 has commenced already! Hope to see you all there.